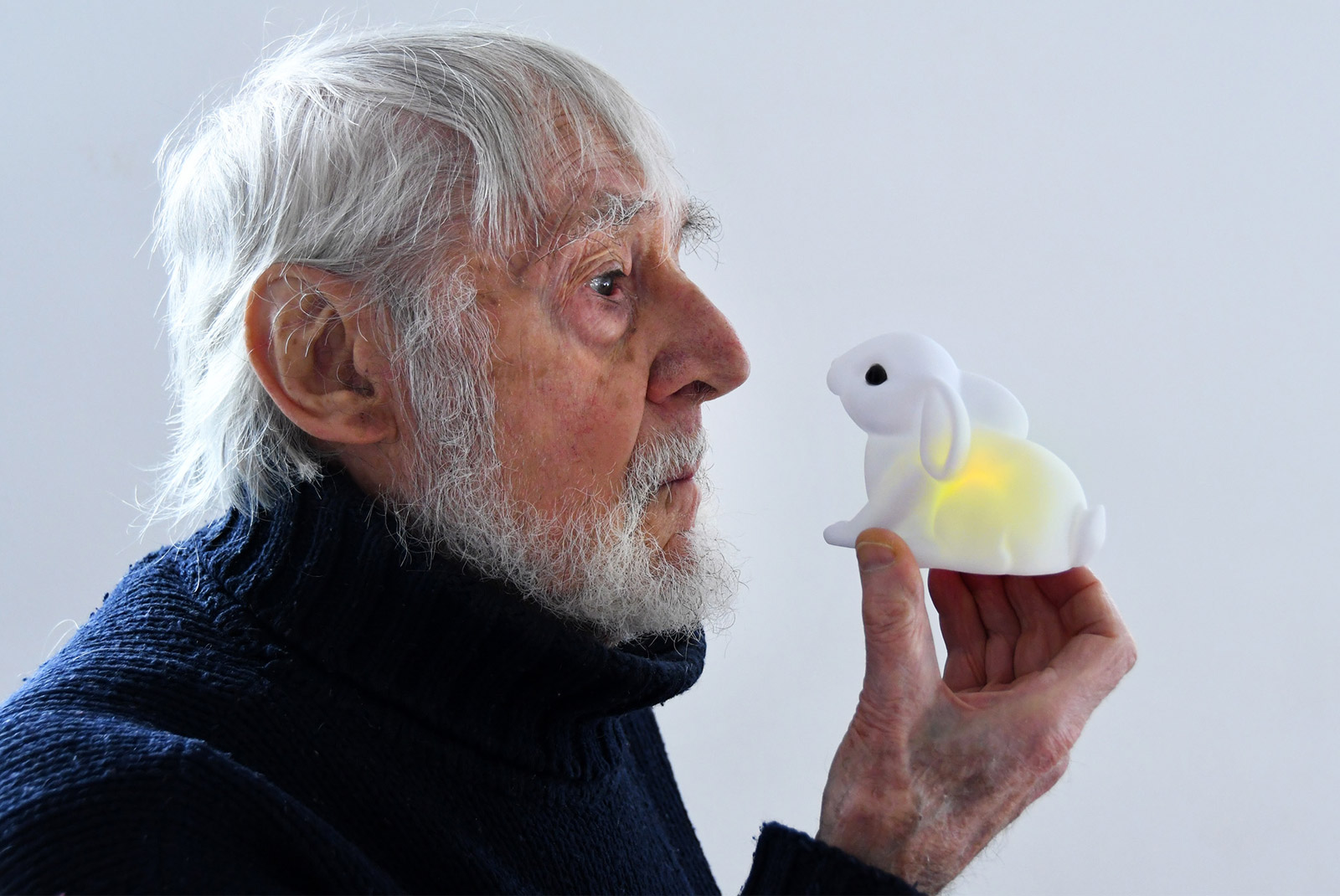 A fan in Australia bought a copy of Are You going to do That Little Jump? The Adventure Continues and – I confess this was a bit of a shock – he tells me that Leo is in their house – in Oz with them. Surely not…! But see for yourselves…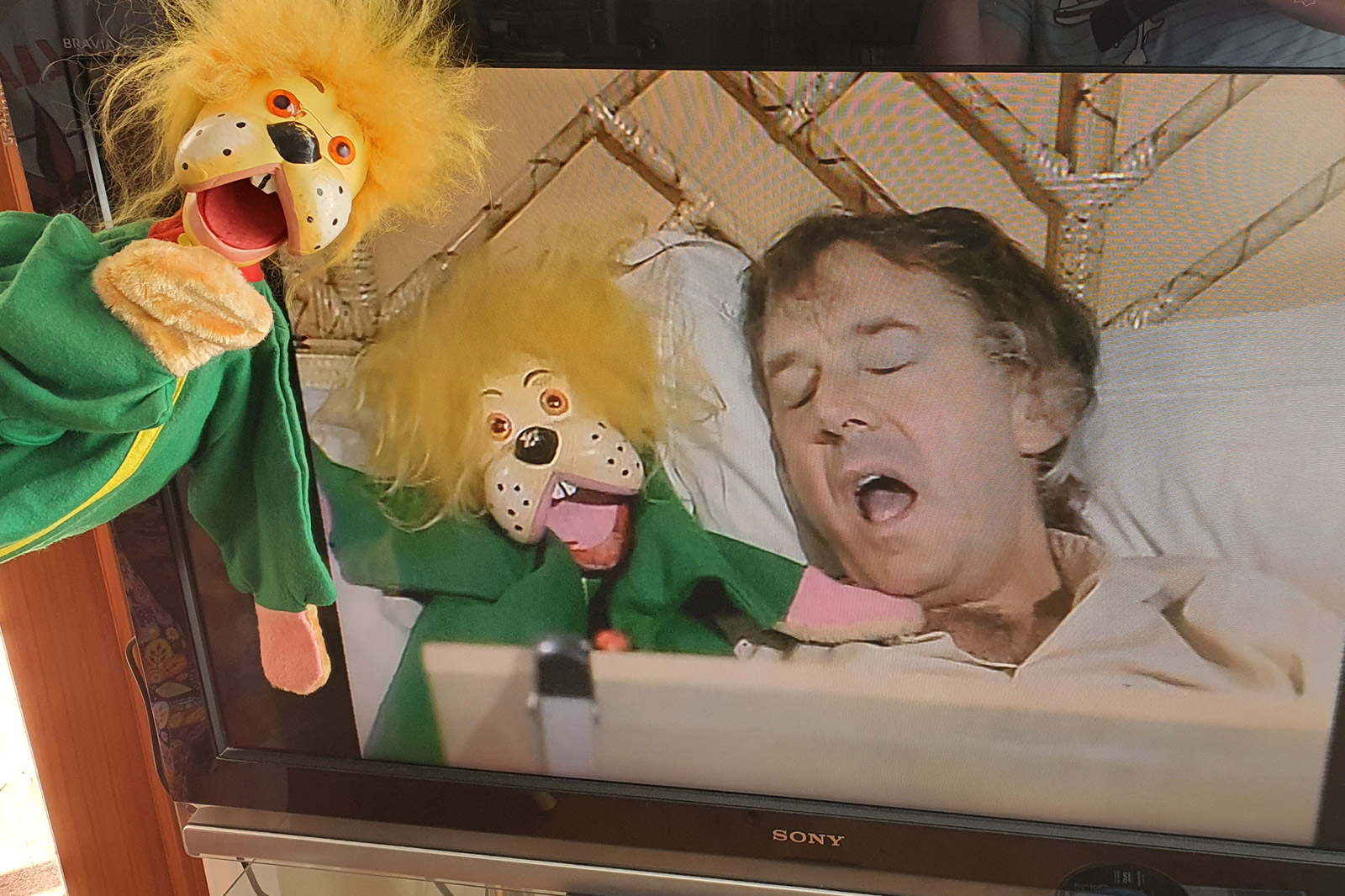 But, no, this wasn't my Leo… He looked like Leo's big brother – big, butch, remarkably well-fed and cheerful.
I knew there'd been some merchandising for the show, but the only, solitary, puppet that had come my way was an anaemic, scraggy version and I didn't fancy having him around at all.
Then this…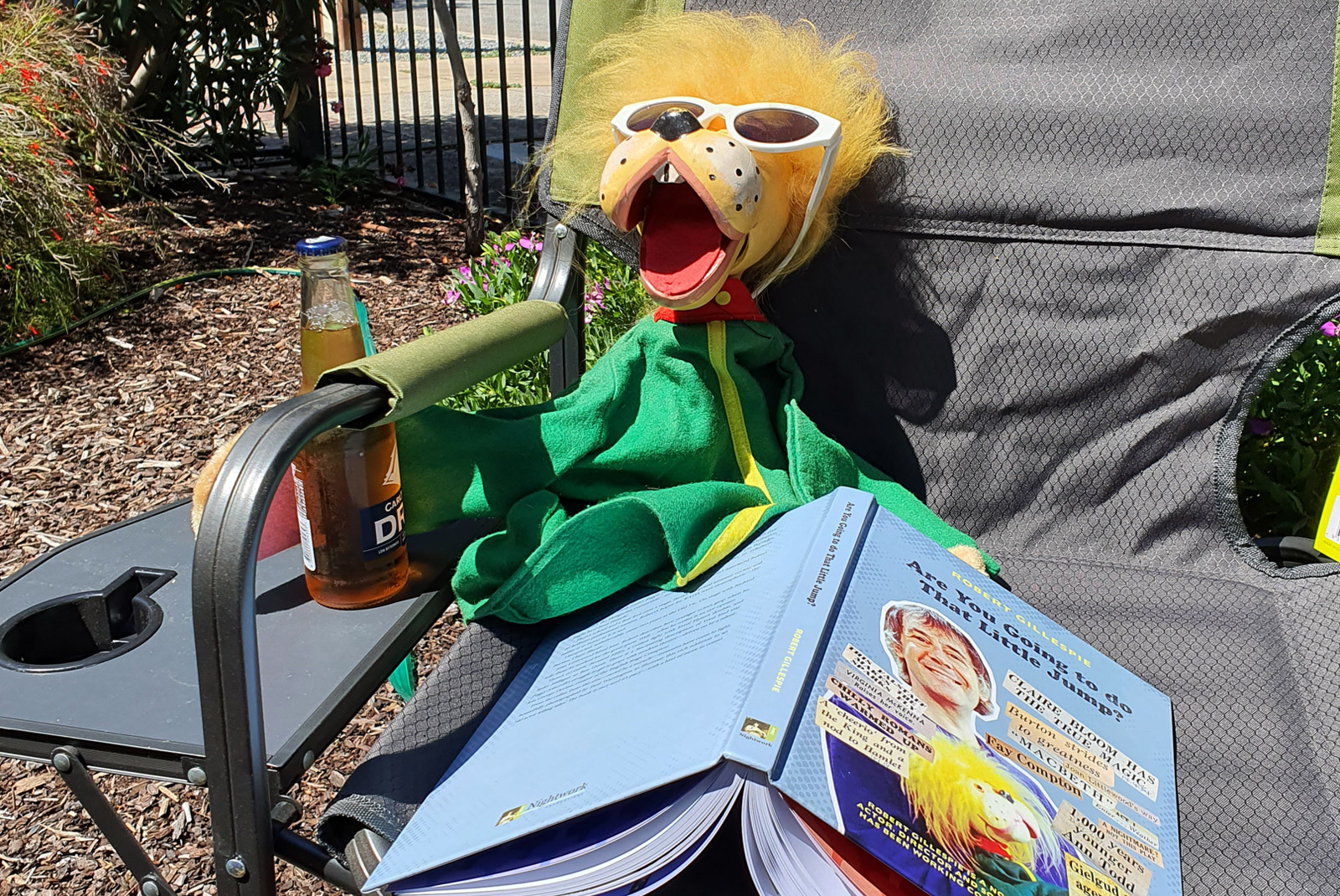 That clinched it. Not my Leo. Not the sensitive Leo that did all those superb drawings of Barney, the Bionic Bulldog. This Leo is raucous, boozy, no… no. Although he has an excellent taste in books. (Probably because he thinks they're about himself!)
And then… and then I remembered another animal which had enriched my colourful time in sit-com. Remember this…?