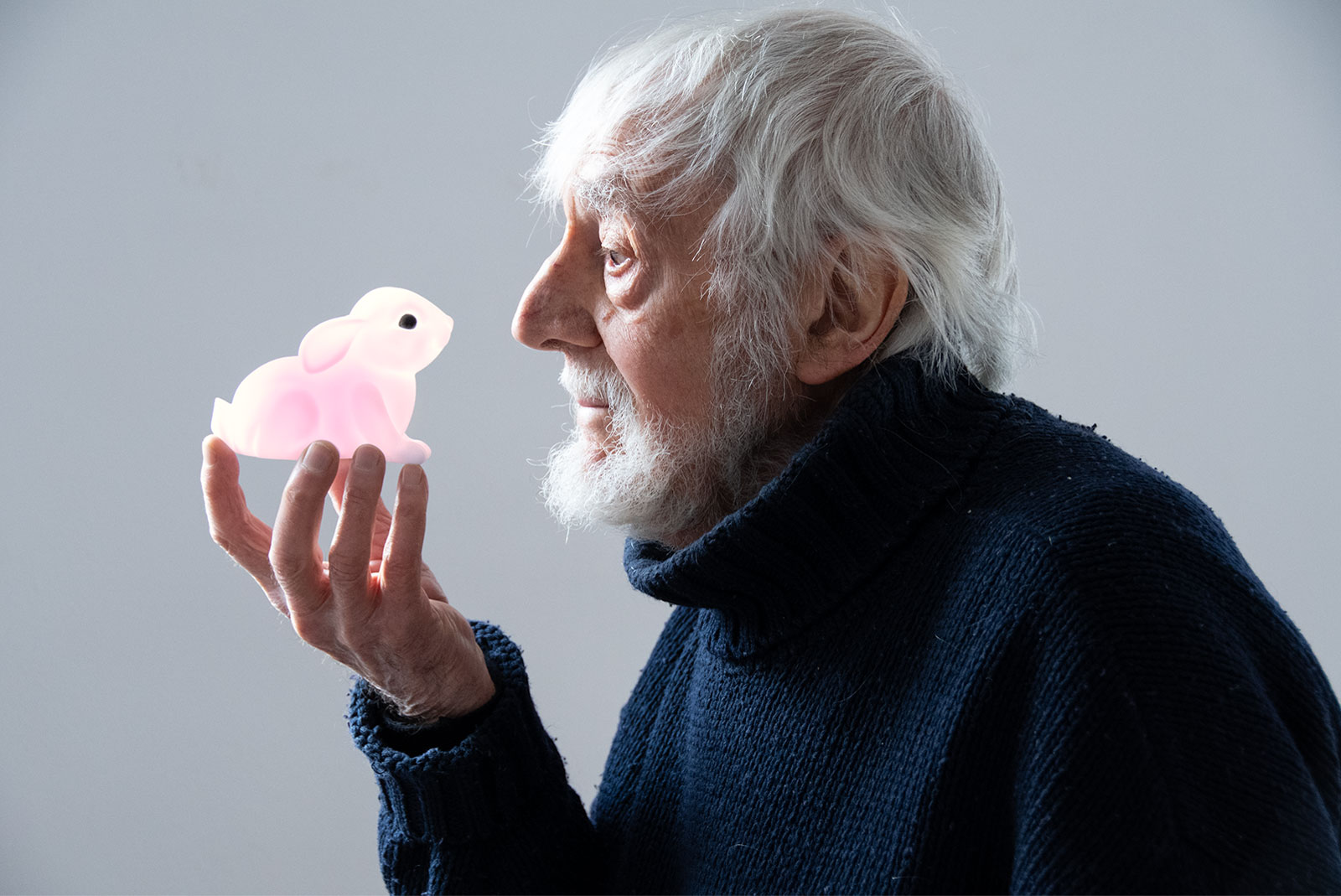 Have you got a friendly creature you cherish from when you were a kid? There are lots of people with battered (often, sadly, grubby) teddys. Lots of kittens and Fidos – oodles of dollies with goggle-eyed cloth or pottery faces (they'd be plastic now, I guess). My own daughter, Lucy, has a very-lived-in white bear. I managed, not long before he died, to ask my dad if I ever had such a vital companion. "Oh yes, he said: Nudi." "What!? Who or what was Nudi – I haven't the faintest recollection…?" "Nudi was an old rag," he told me. "A battered blanket – you took him – it everywhere." Well, you could have knocked me down with a goose quill. I have no recollection whatever of Nudi. Which takes me to…
Brian Cooke, the creator of Keep it in The Family. He had been a cartoonist himself so the character of Dudley Rush (which I played) was based partly on himself – and partly on how he saw me. When he first sold me the idea that Dudley couldn't draw unless he was wearing a glove puppet, I wasn't entirely persuaded.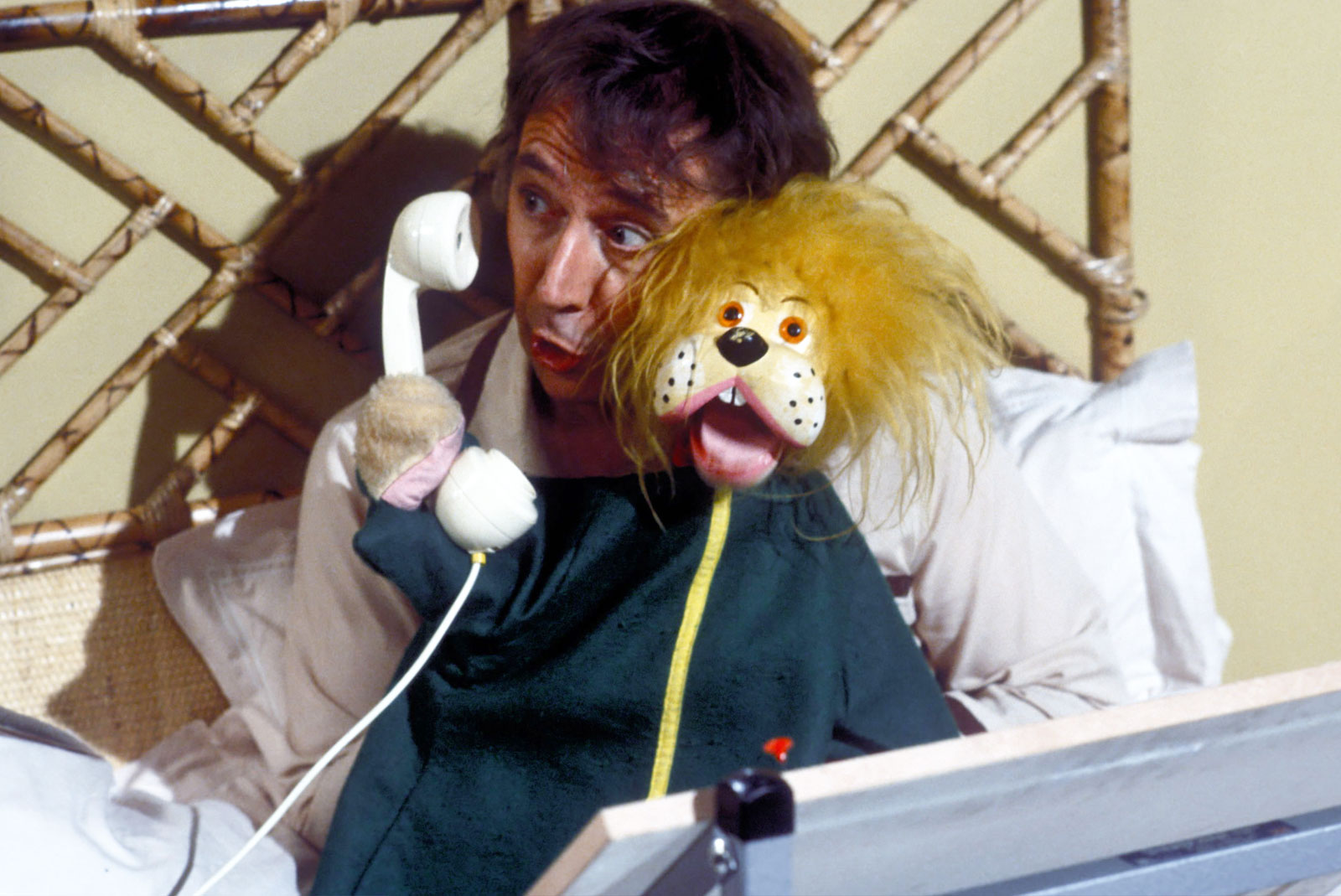 But Brian convinced me that it suited the slightly whimsical and self-dramatizing side of Dudley perfectly. He was right. Without Leo the Lion on my fist I was – well, the dud in Dudley. Watch a scene from Keep It in the Family here
Full story in Are You going to do That Little Jump? The Adventure Continues.
Available Here