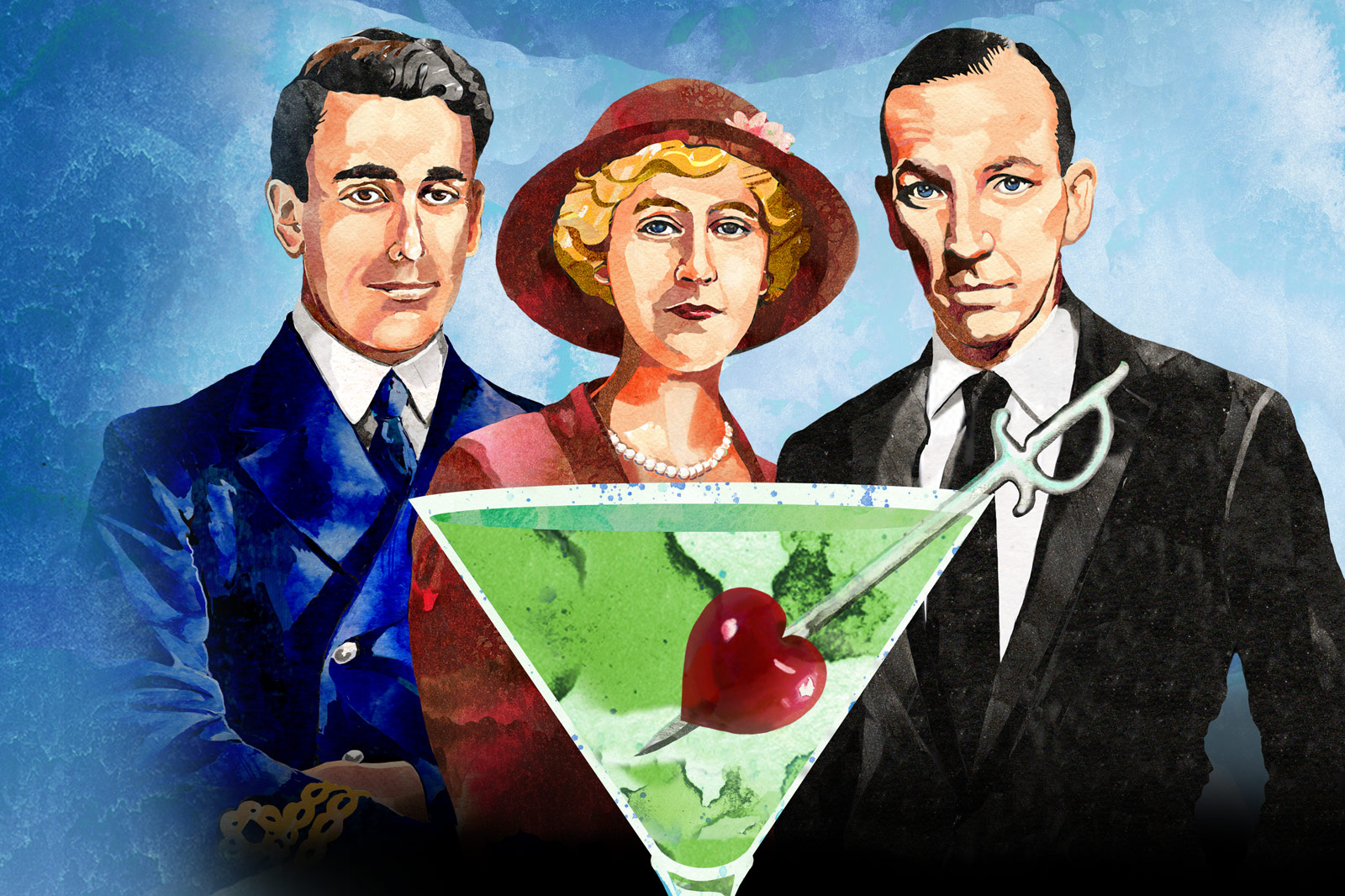 The celebs were never there together but, Jeremy Kingston, one-time critic of Punch, in a flash of inspiration, wrote Making Dickie Happy, supposing they had all met, in a sparkling comedy of manners about love, sex, ambition, literature and class. 
I first knew of Jeremy Kingston as a distinguished critic for Punch who had reviewed my productions at the King's Head, from time to time. Logically, when Mr Kingston entertained the possibility of having a play of his own staged, he offered it to – The King's Head. As the play was a comical re-write of the Sophocles Oedipus story, he had the nous to know that the West End would not be clamouring to put it on.
But I staged it (you can read about that in Are You Going to do That Little Hump? The Adventure Continues here)
Fast forward some years and I was able to offer Jeremy's latest piece of writing to the management of the Rosemary Branch pub theatre. It's a brilliant, Noel Cowardish, play fancifully bringing together three starry people, when they were young, to an island off the Devon coast. Agatha Christie, Lord Louis Mountbatten and Noel Coward did, indeed, all visit Burgh Island – but not at the same time.
The play is called Making Dickie Happy.
It was still the time when the Rosemary Branch was thought of as somewhere in the provinces by the mainstream critics. However, their reluctance to bother to come out and see us was balanced by the fact that Jeremy Kingston was an extremely respected reviewer at Punch of some many years. His colleagues simply couldn't ignore his world première. In fact, they turned up in force – and were very generous to him. Here's a link to a feature about Jeremy and the play. 
One celebrated reviewer, on alighting from his taxi, was heard to ask if he was still in London.
Cecilia Darker, Jeremy and myself all invested in the production – and, almost uniquely, made our money back.
Mountbatten's daughters and other family came to see us – and enjoyed it. You can read about it in my book.
Someone offered to film the show, live, in the theatre and this is the result.
At the time of the run at the Rosemary Branch pub theatre, the play was filmed and it can now be enjoyed on my YouTube Channel.
WATCH NOW