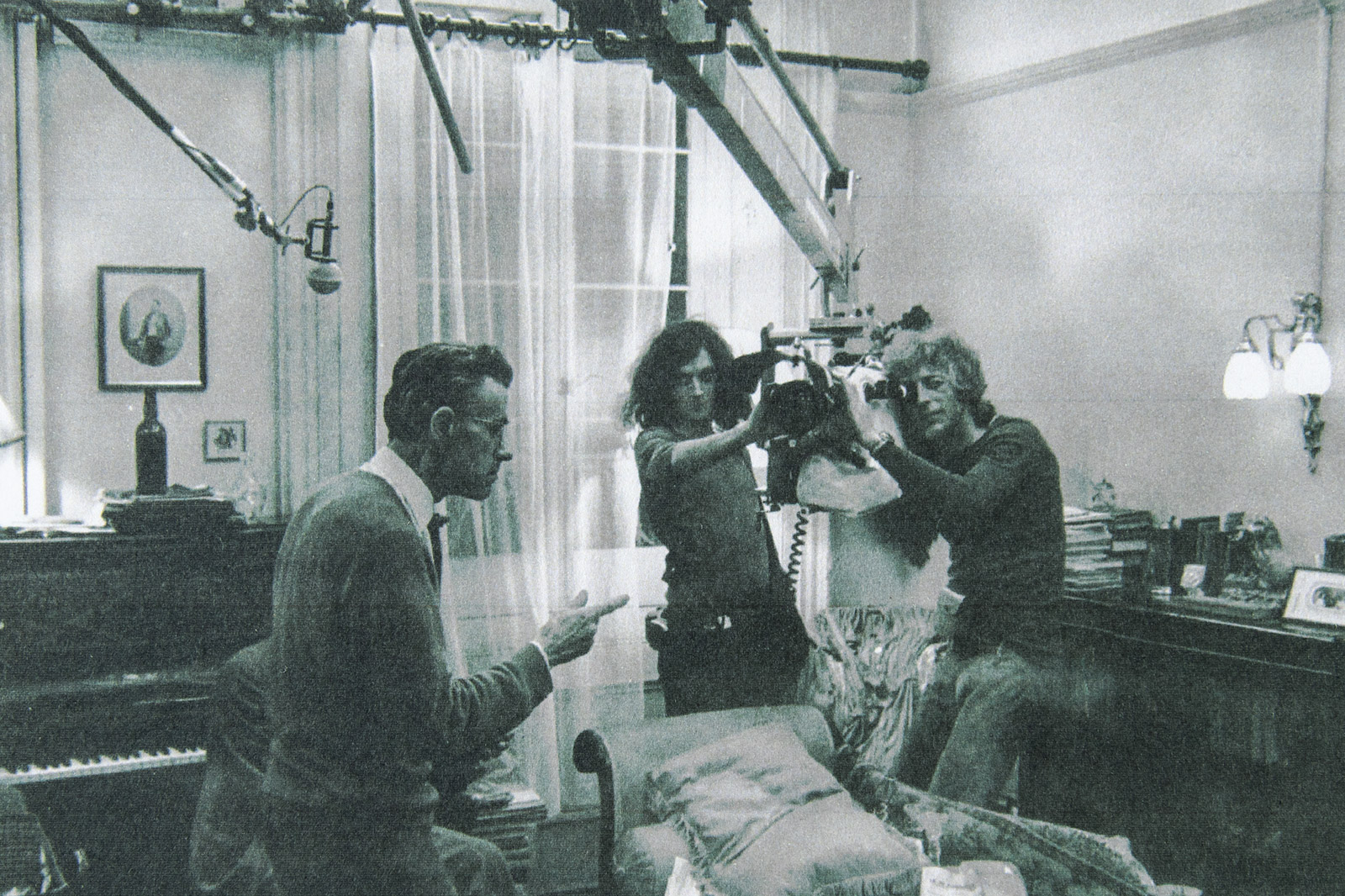 Mr. Joyce is Leaving Paris first saw the light of day – in a basement in Soho – in 1970. The critics gave it rave reviews; we sold out.
Tom Gallacher's text is a rare example of a fictional portrait which matches the stature of the real person he conjures to life – in this case, James Joyce, a literary giant, the avant-garde, rule-breaker of his day.  
The director of the Dublin Theatre Festival flew over for our final performance and picked the play up for Dublin, where it ran for several weeks. 
At this time, I was offering texts to the newly founded King's Head pub theatre. Joan Crawford, Dan Crawford's wife, read the text and the, once more, hugely successful stage production of Tom Gallacher's play in 1972, in Islington, is the iteration which we filmed.
Cameraman Harry Hart, an obsessive inventor of radically new methods of filming, saw the show and believed it a perfect vehicle with which to test his ground-breaking camera rig. He recommended Mr. Joyce… to a film company and we shot 75 minutes of material in 2 days, using Harry's technique. This film is one of the very first to magic a stage show into a viable movie; the 12 to 20 minute takes keep the crucial sense of the stage production's flow. We shot close-ups, to edit in, after. 
The film has never had a public showing, so we are making it available on the Little Jump YouTube channel for your enjoyment. It is a triumphant fictional evocation of a great artist.
For more great TV, film and stage content, don't forget to subscribe to Little Jump on YouTube.