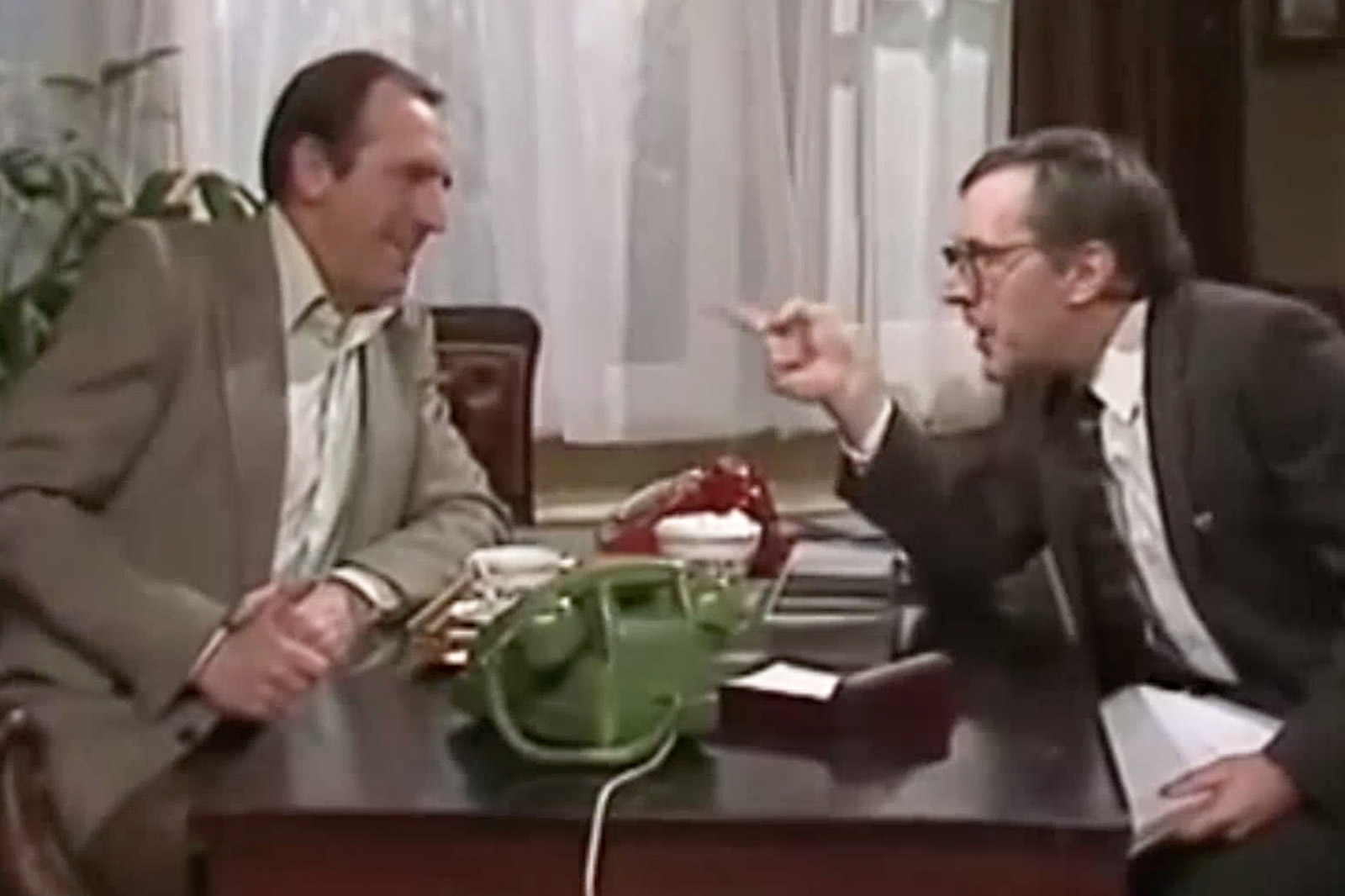 Odd… to play the same scene twice with the same actor – for different writers. Leonard Rossiter caught me, suddenly, regretting my woeful career. First as a gas inspector, then as a housing controller. Leonard and I also shared a wife – Pauline Yates (on TV).
So far, so coincidental. But the fate of the characters was different.
The Gasman, in Rising Damp, was jolted back to reality – and his duties – when Rigsby's trouser pockets let him down and his robbery was exposed.
Mr Dent, however, succumbed to Reggie Perrin's seductive prospectus, which offered a collegiate, slower-paced, non-competitive life in contrast to the hard-nosed pro he used to be.
If you want to know what happened to Mr Dent click on the next clip.
Rising Damp (BBC 1) was written by Eric Chappell, adapted from his stage play The Banana Box. The Fall and Rise of Reginald Perrin (Yorkshire TV) was adapted from books written by David Nobbs. All happening between 1974 and 1979.
WATCH THIS SCENE